Recently spotted in Italy, two heavily disguised prototypes offer a close look at Fiat's upcoming large family hatchback. Referred to by the codename the 'New Large', the car, expected to be called the Croma, will return Fiat to the full-size segment for the first time since production of the original Croma ceased in 1996.

One of Gianni Coda's first decisions on taking over as head of the Fiat-Lancia-LCV business unit in 2002, was to restyle the New Large.

At the time, the car's styling had been undertaken by Pininfarina and was already heavily in the development stage. Coda is believed to have been unhappy with almost all aspects of the car's design.

Those who had seen Pininfarina's offering slated it as being even uglier in the flesh than impressions conveyed. Sources said the interior fell "woefully short of what is expected from a large executive saloon."

In the meantime, Italdesign-Giugiaro were given the task to restyle the car, with lessons learned from the Lancia Thesis also being incorporated.

The car's two-box five-door bodywork fits with the latest trend in family car design. This body shape matches the practicality of an estate or wagon, whilst the style is still suitable for executive transport.

A key part of Fiat's snowballing revival, and since it will be their newest large car since 1985, they are keen to get this model absolutely right. In order to achieve this, technology has been drawn from Lancia's large Thesis executive saloon.

This aims to provide the New Large with class-leading comfort. Insider's opinions suggest that this will be a styling and competitive segment player, a worthy successor of the popular Croma.

Based on the General Motors Epsilon platform, the new Croma will compete against the likes of the new Seat Toledo and Peugeot 407. The car is expected to debut in mid-2005. Prices and engines are as yet unconfirmed.

Meanwhile, much interest focuses around a longer term four-wheel-drive 'Crossover' version, which is believed to enhance the cars looks and appeal.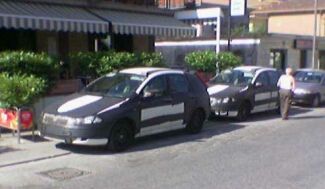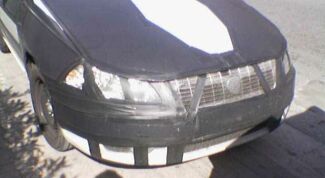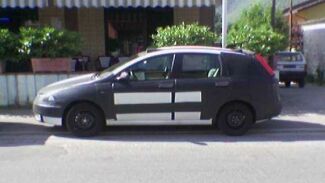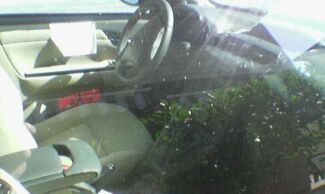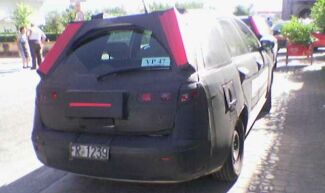 Recently spotted in Italy, two heavily disguised prototypes offer a close look at Fiat's upcoming large family hatchback