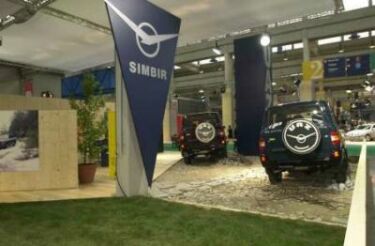 A meeting of the shareholders of historic Italian sportscar builder De Tomaso last week took the decision to put the company into liquidation.

The step was ratified by Isabel Haskell, the widow of legendary company founder, Alejandro De Tomaso, who passed away earlier this year.
While the decision does not directly affecting the joint venture project to build the Simbir 4x4 it is believed that the 'knock on' effect could affect the operation's viability.
The Simbir 4x4, being built in association with Russian company UAZ, is due to go into production next year at a new factory in Calabria. It is a low cost four wheel drive 'off road' vehicle powered by Fiat's highly respected 1.9JTD diesel engine.

De Tomaso and UAZ are confident that it find strong demand from Russian and Eastern European markets and ambitious production figures are being touted.
However putting De Tomaso into liquidation has the specialist carmaker's managing director Mark Berti concerned that the company's team of thirty employees, all highly skilled engineers, may be broken up.