Formula One outfit Minardi kicked off an extensive week long test last Monday at the Autodromo Santamonica in Misano.

One of the two Minardi Cosworth PS04B chassis on hand for the duration of the test was driven initially on Monday by Tiago Monteiro, who then handed over to Patrick Friesacher, while the other car was allocated to Israeli driver, Chanock Nissany.

Monteiro's task was to work on chassis set-up, while Friesacher and Nissany, who were both having their first experience of an F1 car, spent much of their allocated time of the opening day acclimatising to the levels of performance and handling available.
Tuesday saw a distinctly "Down Under" flavour at the Italian circuit, as young Australian drivers, Will Davison and Will Power, both experiencing Formula One performance for the first time, joined Israeli driver, Chanock Nissany, who was completing a two-day programme with the team.

Once again, the primary objective of the day's activities was to provide the drivers with the chance to acclimatise to Formula One, although the team's engineers also took the opportunity to evaluate some new aerodynamic components, which may be used in 2005.
After two days of concentrated testing the focus of the Minardi team on Wednesday switched to its F1x2 two-seater program. In the course of the morning and afternoon sessions, drivers Christijan Albers, Patrick Friesacher, Zsolt Baumgartner and Nicolas Kiesa took forty five passengers for high speed, high adrenalin tours of the challenging, 4.060km circuit.

The majority of the passengers on this occasion were nominated Minardi technical partner, Bridgestone, plus commercial partners, Superfund and The Global Group. At the conclusion of the day's activities, the hard working two-seaters had covered a combined total of 550kms.

Thursday saw promising young Venezuelan, Pastor Maldonado, on the track in the morning. He performed impressively, quickly acclimatising to the performance of the Minardi Cosworth PS04B and steadily reducing his lap times until he achieved his fastest lap of 1 min 11.330 secs.

Dutch DTM star, Christijan Albers was next up, and as expected, was quickly up to speed, producing laps in the 1 min 11 sec bracket before setting the fastest lap of the day, at 1 min 10.800 secs.
Yesterday, the fifth, and final, day had a distinct flavour of the Bas Pays about it. The team's two-seater F1 cars were back in action for the second time in three days, with Jos Verstappen, Zsolt Baumgartner, Nicolas Kiesa and Robert Doornbos handling the driving duties.

In addition, Dutch Porsche racing star, Patrick Huisman, and Belgian F3000 competitor, Jeffrey van Hooydonk, sampled Formula One performance for the first time, both men having brief runs in a Minardi Cosworth PS04B.

At the conclusion of the day's two-seater programme, the F1x2 team had provided a total of 62 guests – nominated by commercial partners, the Muermans Group, Puma and Brevi – with passenger rides around the 4.060-km Misano circuit. This brings the number of passengers carried during the two days to over 100, with the hard-working F1x2 cars having covered a total of 1300 km in that time.

PATRICK FRIESACHER (Best lap: 1 min 11.150 secs Total laps: 42) "To test a Formula One car is a great experience, and I have to thank the Minardi team and Paul Stoddart for this opportunity. I was just amazed at the speed and the braking of the car when I went out on my first lap, but then, like all race cars, you start to get used to the performance. I think I had a good day and I hope the team is pleased with the job I did."

TIAGO MONTEIRO (Best lap: 1 min 13.240 secs Total laps: 20) "It was a great pleasure to be back in a Formula One car again, and I have to thank Paul Stoddart, Gian Carlo Minardi and the whole team for the opportunity they have given me today. I had never been to Misano before, so I spent the first couple of laps this morning just familiarising myself with the circuit.

"Initially, the conditions were very tricky, as the track surface was extremely dirty. The situation gradually improved, however, so we got on with testing several items and accumulating some useful information.

"I was also able to set the car up for the other drivers, who don't have any F1 experience. I'm very pleased to have been back with the Minardi team again, and now we have to work for the future. The next few days will be very important."

CHANOCK NISSANY (Best lap: 1 min 14.780 secs Total laps: 41) "At the beginning of the test, the track was not in great condition, but the car was behaving well despite this. The surface and the grip improved in the afternoon and the car had a good set-up, which allowed me to get a clear feel for the performance." commented Nissany on Monday evening.

Meanwhile a day later he reported: "Today was very different for me in terms of the morning and afternoon sessions. In the morning, the car was in 2004 specification, but in the afternoon, I had the honour to be the first person to drive a Minardi with 2005 aerodymic package.

"It is immediately clear that there is much less downforce available, and I believe this cars will be much more difficult to drive and will demand considerable skill from the driver. Overall, I felt things went well today, and I would very much like to have the opportunity to continue my F1 "learning curve" with the team."
WILL POWER (Best lap: 1 min 11.790 secs Total laps: 22) "It was very, very impressive, like nothing else I've ever driven. You just can't describe the brakes and the power, but ultimately, it's just another car, and you have to get used to it and become physically fit enough to drive race distances in it if you're going to do F1.

"The track proved to be quite easy to learn – it's mostly slow and medium-speed corners, and other than the left-handers going onto the back straight, which are taken 'flat', there are no massively quick corners. Once I'd familiarised myself with the layout, I just found the quicker I went, the more I loved it. It was huge fun!"

WILL DAVISON (Best lap: 1 min 11. 900 secs Total laps: 22) "That was just an awesome experience – incredible! You can prepare physically as much as you like, but nothing can really prepare you for the experience of driving a Formula One car for the first time.

"The power is amazing, although you do start to adapt to it quite quickly, but the whole package – the engine, the gears, the brakes – is just perfect. In fact, there is so much grip in the car, and the brakes are so good, that it's difficult to find the limit of the car in a short space of time, but at a test like this, that is exactly what you need to do. Personally, I feel pretty happy with the job I did today. I didn't make any mistakes, and each time I went out, I found there was something new to learn.

"I particularly want to thank Paul Stoddart, the engineers, and the whole Minardi team, all of whom have made me feel extremely welcome. That, in turn, hat has made my job easier. The problem is, now I've had a small taste of F1, I want more, because I definitely felt as though I was capable of doing a good job on the basis of today's experience."

PASTOR MALDONADO (Best lap: 1 min 11.330 secs Total laps: 22) "I'm really impressed. This is my first time in a Formula One car, and I just didn't expect such power. This year, I have been driving a much smaller, less powerful car in Formula Renault 2000, and I have also tested an F3000 car, but the F1 car is something completely different. It's amazing!

"Personally, I'm very happy to be here today, because F1 has always been my objective, as it is the dream of all racing drivers. I think I did a good job this morning, and I feel satisfied with my work."

CHRISTIJAN ALBERS (Best lap: 1 min 10.800 secs Total laps: 20) "Firstly, I want to thank Paul Stoddart, for giving me the chance to drive the Minardi. I have become accustomed to Touring Cars in the DTM, and it's good to be back in a Formula One car, although they remain physically demanding to drive – I can feel it in my neck even now!

"The team worked really well, but as only eight out of the 20 laps I did were flying laps, there was not a lot of set-up time. My main aim this morning was to show the speed I am capable of and what I can do in the car. I know I could have gone quicker, but considering the number of laps, I think the time wasn't too bad."

JOS VERSTAPPEN "After a year away from driving, I really enjoyed getting back in the Minardi F1x2 car, especially as sponsor, Harry Muermans, is here with all his guests. It is always very exciting for the passengers in the back of the two-seaters. It has been an excellent day, and a very good event for the sponsors and Minardi."

JEFFREY VAN HOOYDONK (Best lap: 1 min 15.930 Total laps: 5) "It was really great. I never thought it was going to be so fast on the straight and also that the braking would be so amazing. In the beginning, I found it just a little bit difficult because the throttle was very sensitive and the power was immediately there. I needed a little time to get used to it, but overall, it was really great, even though it was only a few laps.

"Now I have a real impression of what a Formula One car is all about, and I'm really happy I took this opportunity. I have been racing for 10 years, and now I have finally had the chance to drive an F1 car, I know why I did all this training – you really need every bit of physical and mental preparation to drive a Formula One car. It was like a computer game, only faster!"

PATRICK HUISMAN (Best lap: 1 min 20.420 secs Total laps: 6) "It was a fantastic experience. Normally, to get to drive a Formula One car, you race in all the single-seater categories first. For me, this was the first time driving an open-wheel car, so it was something very special. It was both strange and a bit scary initially.

"The engine was quite easy to get used to, but the braking is very, very impressive, as are the forces in an open car with the wind buffeting your helmet. I took it very easy today and just wanted to enjoy the experience. I think it is probably not so difficult to go four or five seconds quicker, but then to find those last two or three seconds is always the most difficult part in motor racing.

"I really enjoyed it – it was the best day of my life and I hope maybe I can experience it again in the future. You never know. Finally, I'd like to thank Harry Muermans, for talking with Paul Stoddart and the Minardi team so that I could have a run in the car."

PAUL STODDART "The whole team has done a fantastic job all week long to have completed so many runs. Both the Minardi F1 and F1x2 teams have put in serious effort here. Whether it's the young drivers, who have driven a Formula One car for the first time, or our guests, who have experienced F1 from the passenger seat, you have only to look at their faces as they arrive back at the garage to see what a successful event it has been.

It has also been particularly pleasing to see so many smiles from the guests of the Muermans Group, as Harry Muermans has been such a staunch supporter of the Minardi team over the past few years."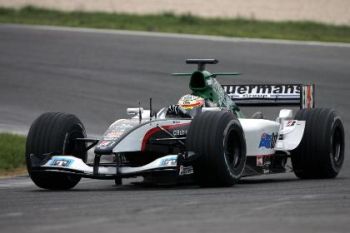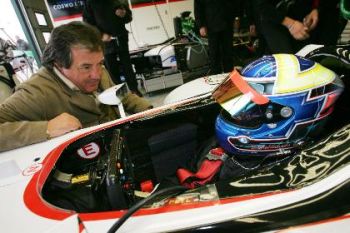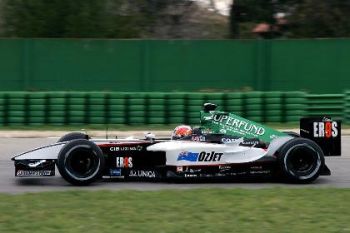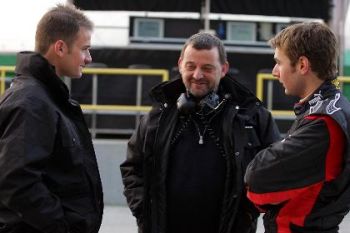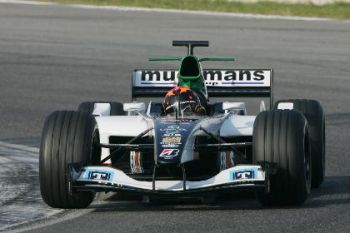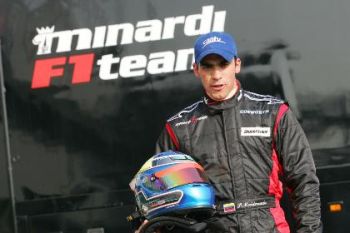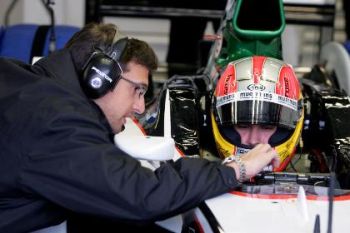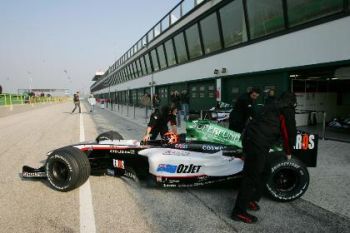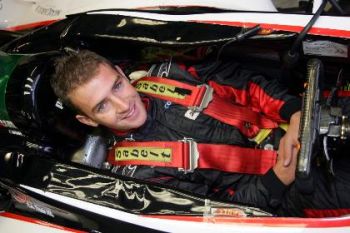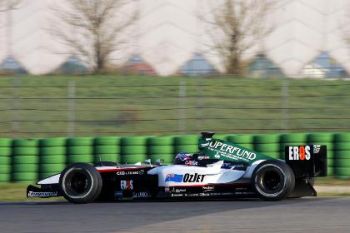 Minardi have completed a mammoth five day test at the Misano circuit, running a number of promising new drivers, working on new car development, as well as giving rides in their two seat F1x2 cars