Fiat Auto South Africa has confirmed that Nissan South Africa has decided not to renew the local manufacturing contract agreement with Fiat Auto SA when it expires in July 2008.

Since the inception of the contract in July 1998, more than 55,000 vehicles have been produced. In the early 1990's Nissan built the Fiat Uno locally under license from Fiat Auto in Italy. This formed the basis of the contract as 1998, when Fiat Auto South Africa (FASA) was established, they continued to use Nissan to build their cars, with the 'Project World Car' duo, the Palio and Siena quickly being added to the regionally-built line-up.

Of the rapidly-growing current South African Fiat Auto product range, only the three models are being manufactured locally: the recently facelifted Palio and Siena remaining in production, while the soon-to-be-launched, three-quarter-ton Strada pick-up will join them.

All six of the Alfa Romeo products are imported, as is the remainder of the Fiat range: the Punto, Stilo, Doblo, Multipla, Panda 4x4 and Ducato.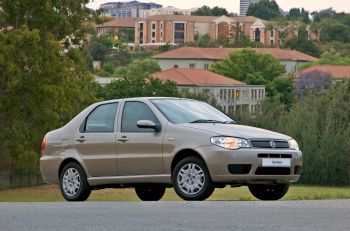 Most recently a 1.7 turbodiesel engine was launched on the locally built Palio II and the spacious new Fiat Siena II (above), at the Durban Motor Show which took place back in March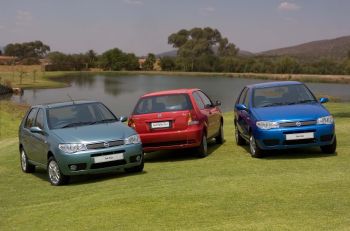 Since the inception of the contract with Nissan in July 1998, over 55,000 automobiles have been produced in South Africa

Fiat Auto SA state that they are "currently evaluating a number of different long-term production alternatives." The South African government is actively pursuing a policy of encouraging car manufacturing activity in the country, as the seen to turn it into a major automotive hub, and this direction has been paying off well thus far with significant inward investment from car manufacturers particularly in the areas of assembly, parts manufacturing, and research and development. Although Fiat has major overcapacity at it plants globally, retaining a foothold on the African continent remains important.
Fiat Auto SA hints at developments by stating that "that South Africa is an important market as is borne out by the continuous investment that the company is making in the dealer network, in business processes, in Information Technology and in upgrading the product range."