Just as the stylish new C-segment "three box" Fiat Linea is set to make its world debut at the Istanbul Motor Show next week comes the news that it will also be built in Russia and Brazil from next year, as well as in Turkey where it was developed.

The Linea has been realised in collaboration with Tofas, the Turkish joint venture between Fiat Auto and Koç Holding, a Turkish company which is quoted on the Istanbul Stock Exchange. It is the first time ever that a Fiat model has been developed solely by Tofas in Turkey, although a second new product, the light commercial "minicargo" van is also currently being developed by Tofas, this project being realised in conjunction with PSA Peugeot-Citroën. The Linea will be first assembled at the joint venture's Bursa plant in Turkey, which is currently home to global Doblò light van range production as well as the Palio and Siena models, which are also shipped overseas in CKD kit form. An initial annual production target of 60,000 units has been set by Fiat for the Linea in Turkey.

The second production line to build the Linea will be located in Russia. The model will be assembled by Severstal Auto at their "Fuel Efficient Car Factory" (ZMA), the Russia carmaker announced in a press release issued this week. Severstal Auto is Fiat Auto's joint venture automotive partner in Russia. Severstal Auto has already signed a licensing agreement with Fiat to manufacture the Palio (hatchback) and Siena (saloon) as well as the Doblò van. These models will be built at the ZMA factory alongside the Linea, with their production also due to commence in 2007. Severstal Auto will also built the outgoing Fiat Ducato van at their factory in Yelabuga.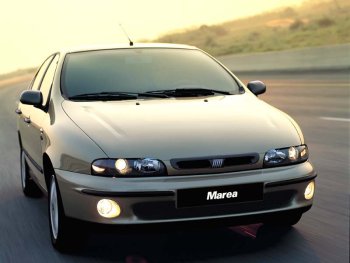 In Brazil the new Fiat Linea will replace the current Marea model which has never sold particularly well in South America. Built in Brazil, the local market Marea range includes a turbocharged model while styling differences from the European versions include the use of Lancia Lybra-sourced rear light clusters.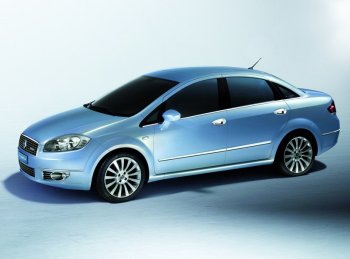 Just as the new Fiat Linea is set to make its world debut at the Istanbul Motor Show next week comes the news that it will be built in Russia and Brazil from next year, as well as in Turkey.

Initially the Linea is expected to be supplied to Severstal Auto by Tofas in CKD kit form with the Russian firm gradually increasing the locally-sourced content. It will be sold on the Russia market with a mix of petrol and diesel engines.

Meanwhile the new Linea will also be built in Brazil at the giant Betim plant located in the Minas Gerais region. Production of the C-segment car will commence in late 2007 and it will replace the Marea which has struggled to make an impact on the local market. It will be one of the first fruits of a planned US$1 billion investment programme in Brazil which was announced by Fiat Auto's arm in the region, Fiat Automòveis, last week.

The Linea is expected to be powered by a new 1.8 litre 16v engine, which is currently being developed from the long-running 1.6-litre "Torque" engine. Production of the famous "Torque" engine recently ceased production in Europe, with the line and facilities all being relocated to South America. The new engine will be built at the Cordoba plant in Argentina, and Fiat's engineers are developing it to feature an increased cubic capacity, as well as adding Fiat's Magnetti Marelli-developed dual fuel system, known as "FlexFuel", which allows for gasoline and alcohol to be mixed in any quantity or for either to be used in their pure form.
Additional reporting by Claudio Perlini