Italiaspeed are pleased to reveal the world première of yet another stunning Zagato coachbuilt car. To be unveiled at the Geneva Motor Show next month, the Diatto Ottovù Zagato, which could be a one-off or enter limited production, is an aluminium berlinetta of traditional Zagato proportions powered by a front-mounted V8 engine. The source of the car's engine remains top secret, but speculation links a Maserati unit, potentially supercharged.

The Diatto brand will be making their renaissance with this exclusive car, as the marque has been inactive in car production since 1929 – a company which once counted royalty and Enzo Ferrari among its clientele. The car will also represent the first Diatto car to be bodied by Zagato since 1922, with Diatto at the time representing one of Ugo Zagato's first customers, alongside the larger manufacturers such as Alfa Romeo and Fiat.

Established in Turin in 1835 by Guglielmo Diatto on the banks of the River Po, the Diatto company initially manufactured horse-drawn carriages. Guglielmo Diatto passed away in 1864 and the company was passed onto his sons, with shares going to his widow and daughters. In 1868 the female side of the family sold their shares to the male heirs, with the company being renamed in 1868 to Fratelli Diatto. The factory continued to expand.

Diatto made their entrée into the motor car business in 1905 with the creation of the Società Automobili Diatto-A. Clément. This company was formed from an accord between Diatto and the pioneering French manufacturer Clément (a Paris based company) in order to construct cars known as the 'Torino' in Turin. These were actually licensed products from the latter company. At the 1906 Turin Exhibition, Diatto-Clément presented the Turin 8/10 HP, 10/12 HP, 12/16 HP and 20/24 HP models to great success. A year later the company introduced the 2-cylinder Diatto-Clément Turin 10/12 HP and 4-cylinder 14/18 HP, 20/25 HP, 25/35 HP. At the time the factory produced around 250 cars a year.In 1909 Diatto decided to cut all ties with Clément, and the company was renamed 'Societa Fonderie Officine Frejus'.

The Diatto Tipo 30 (above, a 1925 production year version) was built under licence from Bugatti and included a four-valve-per-cylinder 1452cc four cylinder engine (later increased to 2-litres) with around 30bhp.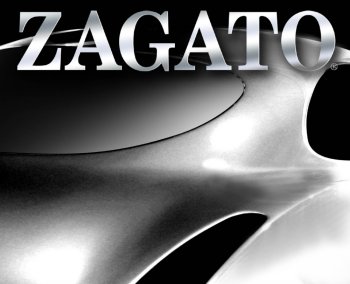 Zagato set to unveil a stunning aluminium-bodied Diatto berlinetta, as the long-lost marque makes its renaissance at the Geneva Motor Show. Above: a sneak preview.

During the first world war new models continued to be introduced (the 18HP, 20-25HP and 30-40HP) as well as chassis' for light commercial vehicles for the military. An expansion program led to the purchase of various companies in and around Turin whose experience, equipment and plans were all used by Diatto. A bodyshop was also founded for the internal production of the bodies. After a brief name change in 1918, in 1919 the company became 'Societa Anonima Automobili Diatto'.

Financial problems followed the war as the government failed to pay the huge war debt of Itl 6,000,000, but cars continued to be developed and produced. The Tipo 10 was a small car with a 1018cc four-cylinder engine, whilst the Tipo 30 was built under licence from Bugatti and included a four-valve-per-cylinder 1452cc four cylinder engine (later increased to 2-litres) with around 30bhp. Following liquidation in 1923 a new company was formed in 1924 with new investors. The Tipo 20 family (20, 20A and 20S) was released, and a Grand Prix car was developed using a supercharged 2-litre dohc eight cylinder powerplant. This car, was developed by Alfieri Maserati, who left Diatto in 1926 to successfully establish the Maserati car company together with his brother Ernesto in Bologna. The economic situation at the time was, however, not to be denied another victim and on the 30th June 1929 the last Diatto cars were produced. The company continued to produce some spare parts and components until 1955 when it was totally absorbed into "S.p.A. G. Veglio & C".

Diatto history courtesy of CarsFromItaly