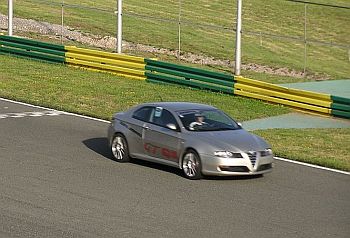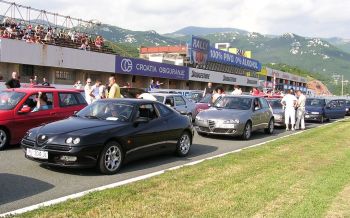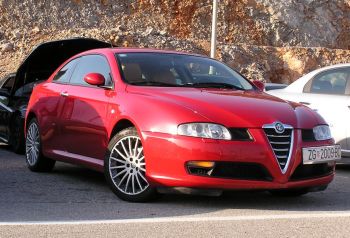 For the third consecutive year Croatian Alfa Romeo fan club Alfa Klub organised a major international meeting of Alfisti on the Grobnik race track; where perfect weather and a huge number of Alfisti combined to make the day a great success.

For the third consecutive year Alfa Romeo fan club Alfa Klub organised a big international meeting of Alfisti on the Grobnik race track in Croatia. This was the fourteenth event to be promoted by the Alfa Klub as well as being the fourth international meeting. A beautiful sunny day and the promise of free track time on our only real race circuit, a former home of the MotoGP, attracted large number of Alfa Romeo owners' and fans.
The meeting began at 10:00 am in the well known restaurant 'Lucija' in Kostrena, Rijeka. Around 130 Alfa Romeo fans' gathered for an early lunch, and pleasingly many cars belonging to 147VirtualClub members' also came to lunch stop. After the meal a long convoy of more than 100 Alfa Romeos started heading for the Autocommerce dealership in Rijeka. Autocommerce is an Alfa Romeo, Fiat and Lancia official dealership in Croatia and was also our event sponsor. After refreshments at the dealership we were invited to browse around the cars in the showrooms, and although it was Sunday, the dealership was opened specially for us.
From the dealership a long line of Alfa Romeos, escorted by the local police in the sunny weather, started moving towards the Grobnik race track. At the circuit a large number of Alfa Romeos and their owners had already gathered, with the numbers swelled by our convoy.
This year's Grobnik meeting saw our now our traditional guests arriving from Italy, but the gathering also attracted Alfa Romeo fans' from Slovenia, Bosnia and Herzegovina and for the first time, from Serbia. At around 17:00 everyone entered the race track and parked up in formation along the finish line for a group photo session. The surprise this year was that our brave photographer took photos from a plane and these images are everyone's favourite memory of the meeting.
After the photo sessions had finished the first two rounds of recreational drives around the track started. At around 18:30 however the third round got underway, the difference now though was that all the drivers were competing against the chronometer. Sebastijan Bertol, with his 'tuned' Alfa GT JTD Q2, posted the fastest time during this run, second best time went to Mika from Zagreb in a rapid Alfa 75 3.0 V6, with Mauro from Pula, driving an Alfa 147 2.0 Selespeed, setting the third best time.
After the third session on track the meeting started to slowly wind down, and after the prizes and gifts from our sponsors were handed out to various winners, the event concluded. Once again the Alfa Klub had organised a successful and large meeting that everyone will pleasantly remember. We would also like to use this opportunity to thank our sponsors and all the members who contributed so much to making this such a successful meeting. For more information on the Alfa Klub please visit www.alfisti.hr
by Neven Djurovic