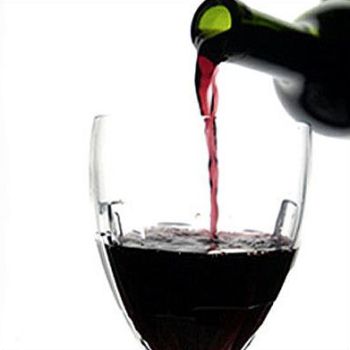 Mr. Paolo Pininfarina; President and CEO of Italian design powerhouse Pininfarina Extra; and Mr. Aaron Heck; co-owner of wine producer Heck Estates; have taken it upon themselves to assemble a sampling of the best wines from global winegrowing regions.
Mr. Paolo Pininfarina; President and CEO of Italian design powerhouse Pininfarina Extra; and Mr. Aaron Heck; co-owner of wine producer Heck Estates; have taken it upon themselves to assemble a sampling of the best wines from global winegrowing regions. Every year a new wine-growing region will be showcased and added to the brand's offerings. As regions are selected and incorporated into the portfolio, there will be one common thread to them all; the wine will be the best expression of the most celebrated varietal from each unique appellation.
Experienced winemakers from each region will participate in the crafting of this singular voice of quality. With the help of winemakers Mia Klein and Paul Ahvenainen, the inaugural release of Pininfarina Wine will take the palate on a journey through the rolling green hills of Napa, California and showcase some of the most elegant Cabernet Sauvignon that is grown in the world. With a Brunello from Tuscany and a Barolo from Piedmont, Italy as the next regions to be produced, this tour de force will not stop here. The ultimate goal is to highlight the best wines from around the world under one moniker. Pininfarina Wine.

Paolo Pininfarina

The name Pininfarina has become synonymous with the pinnacle of quality, innovation and beauty. Italian Prime Minister Silvio Berlusconi said that Pininfarina is the "dynasty that helped bring the story of 'made in Italy' to the world." Since 1930, the Italian design, engineering and manufacturing firm has seduced the automotive industry with its contributions to Ferrari, Maserati, Lancia, and Alfa Romeo, among others. Mr. Paolo Pininfarina, President and CEO of Pininfarina Extra, has expanded the purview of the Pininfarina Group's services to include endeavors in all business sectors. Among Pininfarina Extra's partners are Jacuzzi, Motorola, Primatist, Snaidero, 3M, Aero Toy Store and other international market leaders. The newest addition to Pininfarina's long history of innovation is Pininfarina Wine. This artistic expression seamlessly combines Mr. Pininfarina's love of wine with his affinity for functional beauty.

Aaron Heck

Five generations of passionate winemaking have supplied the Heck Family with a wealth of knowledge and experience, which in turn has garnered them a reputation of excellence in the wine industry. Spending his childhood and adolescence in the vineyards and at the winery, Mr. Aaron Heck is taking his place among his predecessors in the family business. Since 1997, Mr. Heck has been overseeing all advertising and promotions for each of the brands that are in his family's portfolio, which include Korbel California Champagne, Korbel Brandy, Kenwood Vineyards, Valley of the Moon Winery, Lake Sonoma Winery, King's Ransom Winery and Madrone Vineyards. This far-reaching history has inspired Mr. Heck to continue to build on and enrich his family's tradition. After a fortuitous meeting with Mr. Paolo Pininfarina, it was agreed to jointly pursue the creation of an ultra-premium international wine program. Thus Pininfarina Wine was born.

Mia Klein

Mia Klein is one of the most respected winemakers in the Napa Valley. She received her degree in Enology from U.C. Davis, and worked her way up from the night shift cellar crew to assistant winemaker at Chappellet and then to winemaker at Robert Pepi. She then began her consulting career and helped to establish the highest standards of quality at prestigious Napa Valley properties such as Dalla Valle, Spottswoode, Araujo and Viader. Soon after she started her consulting career, Mia established her own wine brand, Selene, named after one of the Greek goddesses of the moon. She was named Food and Wine Magazine's Winemaker of the Year in 2003.

As consulting winemaker for the Pininfarina Napa Valley program, Mia Klein brings both her deep knowledge and understanding of the Napa Valley and its wines, and her personal enthusiasm for the craft of winemaking. Pininfarina allows for her to showcase the best regional characters of the Bordeaux varieties, as expressed in the Napa Valley. At the same time, the Pininfarina program allows the flexibility to add a little something extra. In this case, the 2005 Pininfarina Vino Rosso is blended with a small percentage of the traditional Tuscan variety Sangiovese. This grape was chosen to reflect the international underpinnings of the project. "Super Tuscan" is a term that has been used to describe a trend and style in Italian winemaking. Traditionally, a Super Tuscan blend is comprised of Bordeaux grape varieties grown in Tuscany as well as Tuscany's native grape, Sangiovese. What Mia and Paul have accomplished is a Napa Valley appellation Super Tuscan. Essentially the Super Californian has been born. Not only is this a program that utilizes Italian and American efforts, it features a global selection of wine and a progressively unique winemaking style.

Paul Ahvenainen

Paul Ahvenainen is the Director of Winemaking for Heck Estates and the Pininfarina international wine program. After graduation, Paul worked his way through the entry-level ranks of winemaking at Schramsberg and Cognac producer Remy Martin. Eventually, Paul established a career at Korbel, where -- after several years -- he took charge of both the California champagne and brandy programs. About five years ago, Paul took on the responsibility to manage the entire Heck Estates winemaking portfolio, which includes the Korbel, Kenwood, Valley of the Moon, Lake Sonoma, King's Ransom and Madrone brands. Pininfarina is the newest addition to the Heck Estates portfolio. The Pininfarina program allows Paul to partner with the best vineyards and winemakers in a region to make the finest wines possible, wines that are both innovative and respectful of their sense of origin.