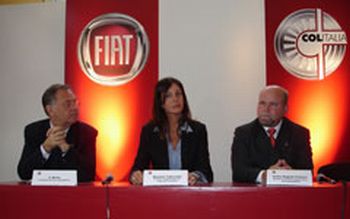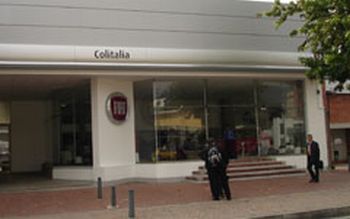 Fiat has promoted an event to signal the importance of the Colombian market in its plans for Latin America and and to announce that Colitalia Autos S.A. will be its new official representative in the country.
Fiat has promoted a special event to signal the importance of the Colombian market in its growth plans for Latin America, where it launched two new models to the country, and also announced that Colitalia Autos S.A. is to be its new official representative in the country.
At the ceremony two new models were presented to the Colombian market, the European-built Bravo 1.4 T-Jet 16v medium sized hatchback was shown in two versions, with the 6-speed manual and with the Dualogic automatic gearbox, and the rugged off-road capable Palio Adventure Locker, one of Fiat's most successful niche models in Latin America and a car which is built in Brazil, was also unveiled alongside the Bravo.
Present at the event were Cledorvino Belini, President of Fiat Group Latin America and President of Fiat Automóveis; Manuela Todeschini, Administrative Director of Italgroup Investment, which controls Colitalia Auto; Carlos Eugenio Fonseca, Director of Production and Exports for Fiat Latin America and Miguel Alvarez in charge of Colitalia.
The Colombian launch of the Bravo and Palio Adventure Locker will be followed in the coming months by the arrival of the four door Linea sedan, which is also built in Brazil, and the small 500 which as proved to be one of the biggest hits for the brand in recent years and is already being imported from Europe to selected Latin American markets. The Fiat range in Colombia will eventually grow to comprise of 11 models and 22 versions and these will also include the Punto, Palio, Siena, Fiorino and Ducato.
"Colombia is a strategic market for Fiat as we hope to reach a market share of 15 percent of the total sales in Latin America by 2010," declared Mr. Carlos Eugenical Dutra at the press conference. The Colombian market is estimated to see sales of around 170,000 new vehicles this year. Colitalia S.A. is targeting sales of 2,500 units this year which would give it a 1.5 percent share of the total market. Colitalia S.A., which comprises of Italian investment funds, is making a direct investment of US$15 million in infrastructure and in the aftersales and services network in order to achieve this goal.
by Claudio Perlini