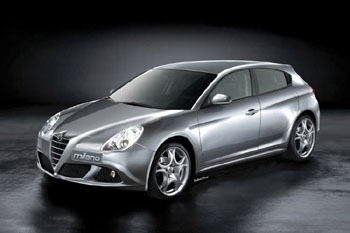 Sergio Marchionne has reconfirmed that the Alfa 147 replacement will make its world debut at the Geneva Motor Show next spring. This image from Quattroruote magazine offers the best look yet at the key new C-segment car's styling.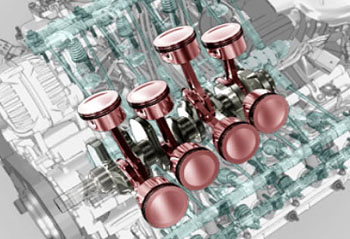 Delivering the power a HEMI V8 with the fuel efficiency of a V6, the Multi-Displacement System (MDS) utilizes sensors to detect when full power isn't necessary and actually shuts off half of the eight cylinders, resulting in up to 20 percent increase in fuel economy.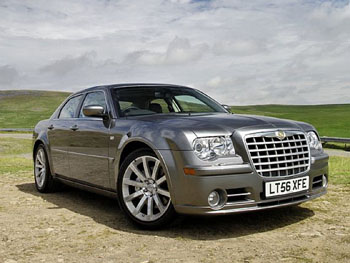 There has been much recent speculation that the postponed large executive flagship saloon, dubbed the Alfa 169, could share its architecture with Chrysler's well regarded 300 C model.
Fiat CEO Sergio Marchionne revealed a number of key future product details for the Alfa Romeo brand in talks with journalists yesterday, including confirming that the much-delayed and highly anticipated Alfa 147 replacement will debut at the 80th edition of the Geneva Motor Show next spring and that, ambitiously, the whole Alfa Romeo model range could soon be built in North America for sale in that region.
Marchionne revealed more details of Alfa Romeo's long-awaited US return yesterday, saying that the whole range could soon be built in Chrysler's array of factories. "We shall probably produce the full Alfa Romeo range [in the US]," he said. The reason why we've slowed on the brand's development was to follow the US situation. Now that we've clarified the Chrysler dossier, we know what to do in order to link up to their distribution network and we can actually offer the full range of products."
"The new 147 will be coming out next year and will go into production in Cassino this year, so we'll be seeing it at the Geneva Show in 2010," added Marchionne. Alfa Romeo urgently need this key model in the showrooms to replace the ageing Alfa 147, which has seen its sales rapidly tailing off over the last year despite hefty discounts. Likely to be called the 'Milano', the new C-segment contender's engines will include 1.4 TBi MultiAir (135 and 165bhp) and direct-injection 1.8 TBi (235bhp) in petrol guise, and 1.6 (120bhp) and 2.0 (170bhp and 220bhp twin-stage turbo) MultiJet 2 diesels. An investment of over 100 million euros in the "Compact" platform (introduced on the Fiat Stilo and now used to underpin the Fiat Bravo and Lancia Delta) has resulted in an upgrade to 'C-Evo' specification, with a longer wheelbase, shorter overhangs and an advanced new type of McPherson strut front and multilink rear suspension. The Milano will have front-wheel drive, with Q4 optional on higher-powered variants. In the meantime, the current 147 model will remain in production at Alfa Romeo's Pomigliano d'Arco factory near Naples for a limited time after the Milano's introduction, with a heavily pruned range and single engine offering (120bhp 1.9 8V MultiJet).
Marchionne went on to add more detail yesterday, saying that: "A whole series of vehicle developments will follow on from this [147 replacement]. We shall probably also be making the so-called crossover, the new 169, when the Alfa flagship comes out, but on a platform shared with Chrysler. The whole range will be re-designed."
There has been much recent speculation that the postponed large executive flagship saloon, dubbed the Alfa 169, could share its architecture with Chrysler's well-regarded 300C. This model, introduced in 2004 during the period of Daimler AG's ownership of Chrysler, draws on the German company's technology for its suspension and driveline. It has a petrol engine range that starts with a DOHC 2.7-litre V6 and runs up to the range-topping 6.1-litre V8 HEMI unit, with all powerplants coupled up to 4- or 5-speed automatic transmissions. Included in the engine range is the new 360bhp 5.7-litre HEMI V8 engine with Chrysler's Multi-Displacement System, which is engineered to try to provide higher horsepower coupled to higher efficiency. The engine pairs with the Multi-Displacement System to actually shut off four of the eight cylinders when they're not needed, thus helping the fuel efficiency. The range also contains a 3.0-litre V6 turbodiesel.