This morning Fiat Auto have released the first official preview images of the new Fiat Bravo model, the C-segment car which is set to replace the outgoing Stilo model in the showrooms. On January 29, 2007, the new Bravo will be presented to the international media in Rome, before going on sale across the markets all over Europe in the following weeks.

The new Bravo model will be built in the Piedimonte S. Germano plant (Frosinone), and it aims to become a benchmark in the most important segment of the European market. To achieve this goal, the Fiat Bravo has been designed and developed as the ideal synthesis of Beauty and Substance.
Beauty as the most up-to-date expression of Italian style
Developed by the Fiat Style Centre in Turin, the exterior design of the model is unmistakably 'Italian', another step forward in the development of the brand's new stylistic identity. The new Bravo arouses emotions at first glance, and it welcomes driver and passengers aboard in a passenger compartment where they will appreciate the quality of the materials used and the care dedicated to even the smallest detail.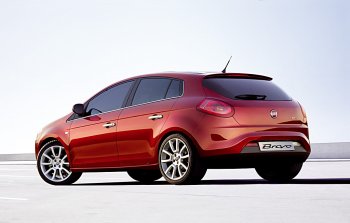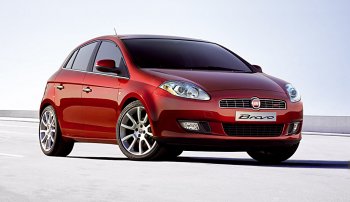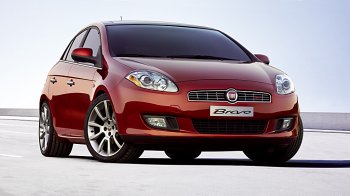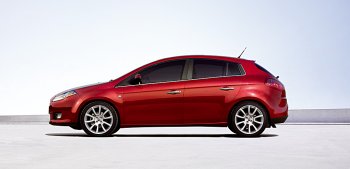 The Fiat Bravo cleverly combines a compact five-door body with an extraordinary amount of interior roominess: it is 434 centimetres long, 179 cm wide, and 149 cm high, with a wheelbase of 2.6 metres, and a loading capacity of 400 litres that tops its class.

Substance in the form of an innovative, reliable, quality car
The Fiat Bravo aims to be a car of 'substance', thanks to a lavish array of technological features and quality standards worthy of a higher class where safety, comfort and driving enjoyment are concerned.
The Fiat Bravo is set to be an agile car that is entertaining to drive in every situation, thanks in part to the wide choice of engines, which include Fiat's popular turbodiesel 1.9 Multijet units (120 bhp and 150 bhp), the 90 bhp 1.4. These will be complemented by a new family of turbocharged T-JET petrol engines (120 and 150 bhp 1.4 Turbo) that now make their debut, combining low consumption and outstanding performance.