With the ability for thousands of gamers to play simultaneously, Test Drive Unlimited is M.O.O.R.: Massively Open Online Racing. This is a truly unprecedented experience for racing gamers and is the ultimate automotive experience for car enthusiasts. Once in the game, players can visit the most sophisticated car dealers to purchase new vehicles or simply take them for a spin. Gamers can then participate in 16 player races or take vehicles for a drive on over 1000 miles of diverse Hawaiian roads and pass by thousands of other real players. Further, players can collect and trade rare performance parts and customize each vehicle to make it one-of-a-kind. Finally, gamers win races, challenges, missions and tournaments to earn credits and purchase new cars, rare performance parts, clothes, apparel, homes and garages.
Pagani is an Italian automobile manufacturer that creates one model of car, the Zonda. The Zonda is an extremely rare and impressive machine with a design that draws its inspiration from jet fighters and the famous Sauber-Mercedes Silver Arrow Group C cars. Its aerodynamic design aids to the overall aesthetic of the car, making it one of the most coveted cars in the supercar society. The wide body will allow fans to whip around Oahu's corners at lightning speeds. Test Drive Unlimited is proud to include both versions (C12 S and Roadster) of this pristine automobile to the line-up.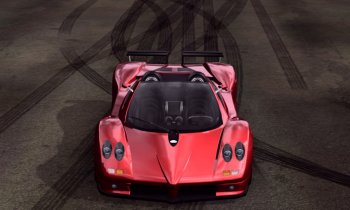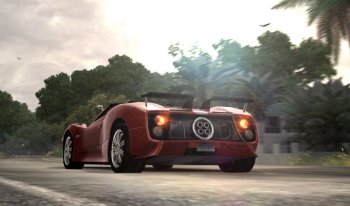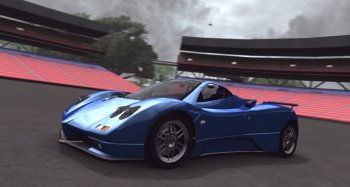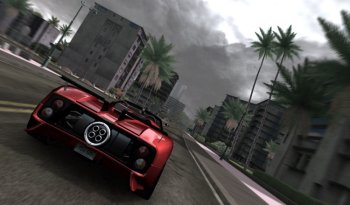 The Zonda C12 S has a V-12 engine that produces 555 hp. This beautiful supercar has a 0 to 60 mph acceleration of 3.7 seconds. Its interior boasts a near-zero vibration level and features amazing soundproofing, which is the result of careful design and handcraftsmanship. Meanwhile the Zonda Roadster has the same engine and specs as the Zonda C12 S, but comes in the design of a stylish convertible. It's a truly made-to-order automobile and one of the rarest cars on Earth. Only 40 of these cars were produced, but you get to sit behind the wheel with Test Drive Unlimited. Each car is tailor made to the buyer's specifications making each car a "machine with a soul."

Test Drive Unlimited is redefining the racing genre online with M.O.O.R.: Massively Open Online Racing. It is the only game that allows for literally thousands of gamers to play within the same game world simultaneously. The seamless online connection offers unlimited new challenges, opponents and competitions as well as monthly additions of vehicles, aftermarket parts, clothes and apparel; More than 125 licensed vehicles from exclusive manufacturers including Lamborghini, Aston Martin, Mercedes, Saleen, Shelby, and Jaguar; Realistic vehicles: Amazing render quality and unrivalled interior details including full car functions such as radio, electric windows, horn, wipers and more; Personalization: Upgrade each car with options from the actual manufacturers' catalogue. Players create characters, buy new homes and garages, and tune and upgrade vehicles with aftermarket parts; Create challenges or races from more than 50 game rules and settings. Upload your created challenges online to become part of the player community; A gathering of communities: Players can create or join a club to talk, chat, trade, race or organize club-based competitions and tournaments; Simplified match making and division based rankings make this game the most comprehensive and accessible online racing experience.