With the ability for thousands of gamers to play simultaneously, Test Drive Unlimited is M.O.O.R.: Massively Open Online Racing. This is a truly unprecedented experience for racing gamers and is the ultimate automotive experience for car enthusiasts. Once in the game, players can visit the most sophisticated car dealers to purchase new vehicles or simply take them for a spin. Gamers can then participate in 16 player races or take vehicles for a drive on over 1000 miles of diverse Hawaiian roads and pass by thousands of other real players. Further, players can collect and trade rare performance parts and customize each vehicle to make it one-of-a-kind. Finally, gamers win races, challenges, missions and tournaments to earn credits and purchase new cars, rare performance parts, clothes, apparel, homes and garages.
This week we peal back the covers on one of the most distinguished lines of cars ever produced - the Alfa Romeo. There are only a few car brands and logos in the world that invoke the emotion and recognition that Alfa Romeo does. Its history dates back almost a century to 1910 and is littered with accolades from racing professionals and awards for its technological prowess and unrivalled engineering. Alfa Romeo is not just a company, it is a lifestyle and for many car enthusiasts, an institution. Alfa Romeo will no doubt be a car to watch for on the roads of Oahu this fall with Test Drive Unlimited.
A pure expression of precise engineering, the Alfa Romeo 8C Competizione was unveiled at the Frankfurt Motor Show in 2003. The 8C Competizione is a perfect model of breathtaking design and performance, boasting 0-60 in 4.5 seconds. This two-seater comes equipped with 4.2 litre V8 (90°) turbo engine with a volumetric compressor. This autumn, when Atari delivers Test Drive Unlimited players can race this awesome machine at top speeds all over Oahu. Meanwhile Alfa Romeo calls their GT coupé a perfect balance of passion and rationality, emotion and safety. Atari simply say "superb."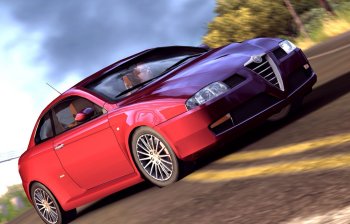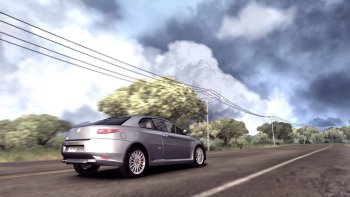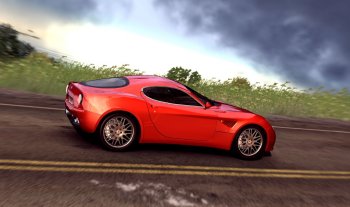 Under the hood lurks a luscious 240 horsepower engine with a six-gear manual transmission. Its 0-60 time is 6.7 seconds with top speeds at 150 mph. This is a truly magnificent car to cruise Oahu in!

Test Drive Unlimited is redefining the racing genre online with M.O.O.R.: Massively Open Online Racing. It is the only game that allows for literally thousands of gamers to play within the same game world simultaneously. The seamless online connection offers unlimited new challenges, opponents and competitions as well as monthly additions of vehicles, aftermarket parts, clothes and apparel; More than 125 licensed vehicles from exclusive manufacturers including Lamborghini, Aston Martin, Mercedes, Saleen, Shelby, and Jaguar; Realistic vehicles: Amazing render quality and unrivalled interior details including full car functions such as radio, electric windows, horn, wipers and more; Personalization: Upgrade each car with options from the actual manufacturers' catalogue. Players create characters, buy new homes and garages, and tune and upgrade vehicles with aftermarket parts; Create challenges or races from more than 50 game rules and settings. Upload your created challenges online to become part of the player community; A gathering of communities: Players can create or join a club to talk, chat, trade, race or organize club-based competitions and tournaments; and simplified match making and division based rankings make this game the most comprehensive and accessible online racing experience.